About
Neil Wolfson, MEd, LCSW – Licensed Clinical Therapist
I have a long history of working with adolescents, teenagers, and young adults who are still in the early stages of their journey. I have been a school counselor, college advisor, teacher, and mentor. I have also worked with at-risk youth, individuals with addiction, history of trauma, anxiety, and depression. It has been my greatest joy to work with those who are still in the early stages of their journey through life.
With my background in education, personal development, and psychotherapy (fancy word for talk therapy), I am uniquely able to help you in this uncertain period of your life.
I love to combine the different facets of my passions with helping my clients, which includes learning about different ways we can learn to cultivate peace in our lives and then bringing that wisdom to others. As a therapist, I combine mindfulness with guided discovery of oneself to help my clients achieve their goals. I truly believe that each person has great wisdom within and with the right guidance, that wisdom can be tapped into, leading you away from pain and suffering and towards a greater sense of peace and well-being.
What would such a shift mean to you? How would your life change if you could experience less pain and more peace?
Treatment Approach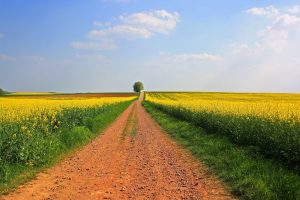 I use a variety of approaches to address my clients' unique needs. Many successful treatment plans will utilize a foundation of cognitive-behavioral therapy (CBT), Mindfulness (stress reduction),  psychoeducation, and EMDR. We will work together to create a tailored treatment plan and approach that includes tools to help sustain the growth experienced in regular therapy.
Additionally, there is a growing body of research that supports the practice of self-compassion and mindfulness in psychotherapy. Neuroscience research reveals individuals that practice these techniques are happier, more resilient, and better equipped to heal painful memories from the past. It is my honor and mission to help my clients move past what's blocking them from reaching their full potential individually and in their relationships.
"Transformation is not five minutes from now; it's a present activity. In this moment you can make a different choice, and it's these small choices and successes that build up over time to help cultivate a healthy self-image and self-esteem."

– Jillian Michaels
Education & Credentials:
License #: SW15635
License State: Fl
Practicing Since: 2014
Education: Masters in Social Work;
Masters in Education in School Counseling